To design a cohesive and delightful customer experience, four teams need to come together – Product, Marketing, Sales, and Customer Success. They all bring a different layer of value in enhancing Customer Experience.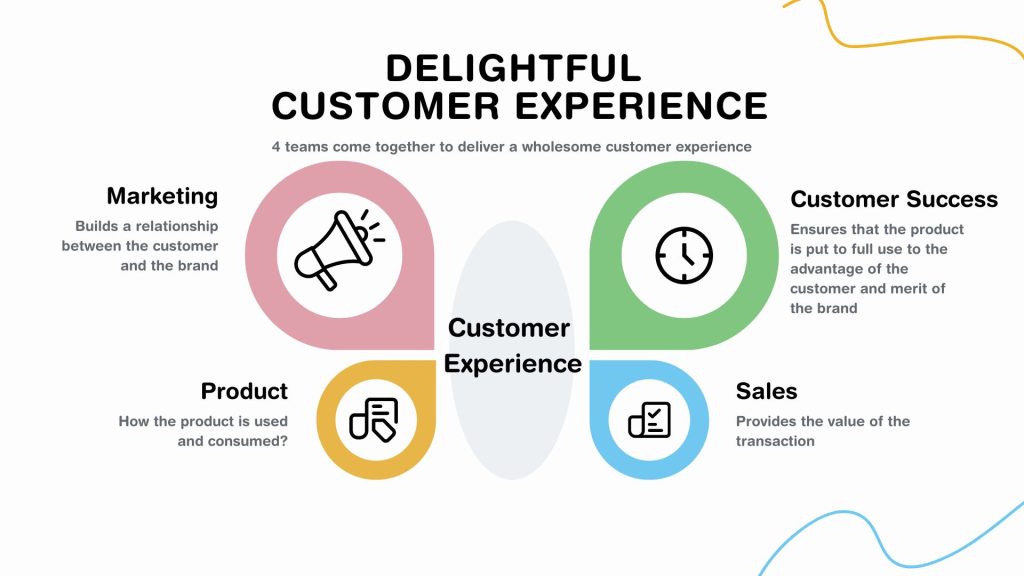 Product contributes to how the product is used and consumed. Marketing builds a relationship between the customer and the brand. Sales provides the value of the transaction. And Customer Success ensures that the product is put to full use to the advantage of the customer and merit of the brand. All these put together create an experience for the customer around the brand.
In this guide, we will be detailing and diving deep into:
What is the business impact of investing in Growth-centric Customer Experience? 
How early adoption of a full-stack CDP by digital first and direct-to-consumer brands can propel them to a hyper-growth path? 
How a CDP supports B2C marketing and revenue teams in delivering better customer experience? 
What is Infrastructure required for growth-oriented customer experience? 
Explore the Economic Impact of a CDP delivering "Single Customer View"   
Part 1: Business impact of investing in Growth-centric Customer Experience 
The primary agenda of Growth-Centric Customer Experience is to be able to scale revenue with systems that bring out – no-cost referral system, channel partner loyalty programs, high retention, identification of high demand during downturn, and spending lesser money on selling against your competitors.
Part 2: Economic Impact of customer experience using CDP
A CDP is designed to reduce the costs of data obsolescence, data loss, and customer engagement. It also supports better budget planning and optimization. With the integration of product inventory systems, a CDP can also help with demand forecasting and other data ETL modelling. 
Part 3: Early adoption of full-stack CDP by D2C brands for a hyper-growth path
You will see how D2C brands in the retail and BFSI sector have adopted FirstHive's CDP to engage with their customers, at scale, at a low cost. Some of them discovered opportunities among their anonymous visitors while others reduced campaign activation costs.
Part 4: Use of CDP in B2C marketing by revenue teams to deliver better customer experience
A CDP can be used to remove high-effort tasks in the path of conversion. The data-driven dashboards also identify and enable you to optimize on high-conversion touchpoints. They become your low-hanging fruits for conversion. It will also help marketers and customer success teams improve time to resolution. Read further
Part 5: Infrastructure required for growth-oriented customer experience
To extract high-growth journeys out of customer experiences, you need a specific type of infrastructure. We cover the technology, processes, and people that go behind building this.
For those who want to know more, register for the upcoming webinar, discussing – How to deliver Growth-oriented Customer Experience?