Marketing is seen as a cost center. The first reaction to an economic downturn and recession is to retreat on marketing budgets. This creates a vicious cycle of losing customers due to such cutbacks. This would further hit the incoming revenue. You will see customers spending less on their products/services and causing those businesses to cut back even more. It requires you to create a recession-proof marketing.
Instead, hearing the advice from the founder of Walmart, you may change your mind. He said, "I thought about it (recession) and decided not to participate." Following the principle that "a good offense is the best defense,".
Use your Customer Data Platform to sustain and thrive during Recession
1. Find the lumpsum buyers
Tactic: Re-visit your data that helps you know your customer.
The commerce world is dependent on financing options for customers such as installment loans and EMIs. Recession also is synonymous with layoffs. This brings down the consumer's ability to buy more using the small break-ups. A Customer Data Platform with Analytics can spot those segments of customers who are lumpsum buyers. You should target these segments.
Take away:
For newer campaigns, create look-like segments of those lumpsum buyers. Replicate product selling campaigns to those segments. Using 'segmentation' as a principle and a feature in CDP (Customer Data Platform), you can also break down these visited segments into further micro segments to target a specific product. The segmentation can be done based on purchase behavior and demographics.
2. Retention optimization and marketing
Tactic: Retain existing customers with loyalty and community marketing.
Spends are the same for everyone. Not just with you, but your customers would also cut down on spending. Which means your existing customers are likely to ignore your products and reduce your brand in their priority list.
And your marketing efforts must be diverted to retention marketing. Forbes indicates that it costs five times more to acquire a new client than retain an existing one.
Take away:
A central system with APIs to integrate your loyalty management extension and your community app can be immensely powerful. The customers' purchase history and buying behavior sits in a CDP which is integrated to the e-commerce app/ banking portal/ any PoS interface that is online or offline. This data reveals how clusters of customers behave to different offers and their preferences.
Using this data, design campaigns targeting micro segments with customized offers. Help customers save money with timely and relevant promotions. Build loyalty programs for micro communities who engage on your community platform.
A strong community not only translates into internal conversions at a low cost, but also encourages word-of-mouth that tells more people about your product at no cost.
This invites free marketing!
3. Pay-for-performance marketing model
Tactic: Tie back everything to Conversions that are transparent by each customer
Performance marketing universe is not just ads. It includes bloggers, influencers, paid media specialists and other affiliate partners who contribute to your lead and sales pipeline.
The campaigns that are under the umbrella of performance marketing should be tied to pure conversions and less awareness. This means your incentive plans should also be designed to payout commissions based on a tangible and monetary conversion metric.
This keeps your marketing efforts very result oriented. It provides an incentive for action and a hedge for the business against marketing losses.
Take away: Watch how your leads are being managed. FirstHive's Connector Module, which is an extension of its Customer Data Platform empowers marketing managers with transparency about the lead flow and progress.
It helps you see in a single view how the leads are being converted into customers and who is contributing to the performance. This also helps you design incentive programs and commission plans based on the progress.
4. Tie your Brand to a Passion Project
Tactic: Social branding
Typing up to bigger issues and social mission to your brand would enhance your visibility. At times of recession, people look for hope and opportunity. Twisting your positioning to support social initiatives would turnaround the need of your product among consumers. Especially, if you are a retail brand – just like what Adidas did with its campaign #runfortheoceans explore fundraising and social initiatives.
Run For The Oceans | Impossible Is Nothing | adidas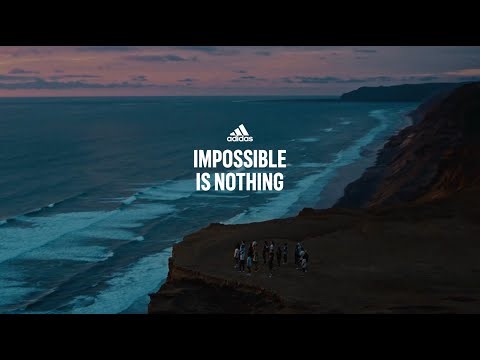 Take away:
Just like channel partners, build a partner program with non-profit organizations and social institutions. Instead of products, work towards promoting the cause or mission. Driving a scalable partner program requires deep analytics tied back to campaigns. Create coupon codes and offers that can be led by your partners using customer journey orchestration and campaign automation.
Integrate these tools with a CDP to gain single customer view to understand who the customers are who are actively and positively responding to your social campaign.
Align your sales campaigns using this information around social campaigns.
Summing it up, for marketers
Familiarize yourself with data and use a martech stack that is data friendly. Power-up on segmentation capabilities. Focus on return on cost spent by marketing dollars. Lastly, do not shy away from long-term strategies that help you rise right after the economic downturn ends.
The key is to choose marketing activities and invest in campaigns that keep your CFO happy. CFOs want to preserve profits while keeping their acquisition costs down and EBITDA stable. Hence, focus on outcome-based marketing decisions.
Explore further to understand how to leverage data marketing and build on your existing customer data.